Remote work comes with numerous benefits. Whether you are a freelancer, run your own business or work for a company with flexible work options, getting out of the office is refreshing and can be great for creativity. But it can also be dangerous—for your data, at least. Fortunately, there are some simple, concrete actions and remote working security tips you can take to protect yourself from hackers, identity thieves, and data loss.
Let's take a look at some of the best ways you can protect yourself and your assets when working remotely.
Secure Your Network and Protect Your Identity
We all know smart online practices are important, but if you're running your own business (say, as a freelancer), they become an even higher priority. You're not just protecting your personal identity now, but your business' as well. It's crucial to follow smart security practices and remote working security tips to keep your accounts, finances, and clients safe.
Secure your home Wi-Fi network. If you work from home, make sure you're using a password-protected network. Without a password, anyone in range can join the network and potentially see your traffic.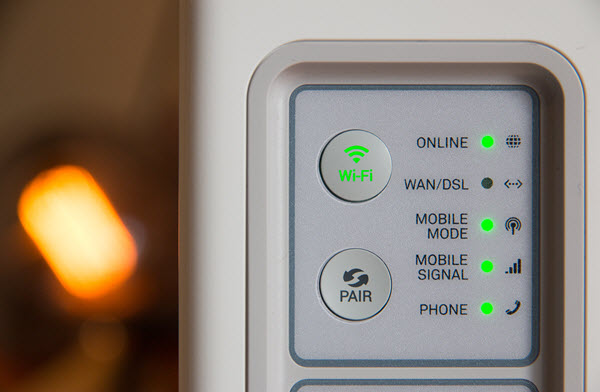 Make sure that you've changed your router password, too. Most routers have a default password that's printed right on the device. This makes it too easy for someone to get the password, log in, and change your Wi-Fi credentials. Instructions for changing your password vary by router model but can usually be found in the manual.
Follow basic identity protection rules. If you're running your own business, you've likely got a ton of passwords for different software and services. None of those passwords should be the same and you shouldn't use any password that can be tied back to you personally (like your pet's name or child's birthday). Be careful about opening links in emails that you aren't expecting. And, if you're on a PC, perform regular scans with antivirus software.
See Also: Protecting Your Network From Cyber Criminals
Prevent Data Loss
Nothing can ruin your day (or week) quite like having hardware failure and losing vital information. Having secure and accessible backups prevents downtime, keeps mission-critical data safe, and ensures you can serve your customers reliably.
Perform regular backups. Grab yourself an external hard drive and set up your computer up to create regular backups on it. Most drives come with software that can schedule these backups for you. If you're on a Mac, Time Machine is excellent for this because it automatically keeps multiple recent versions of every document. Windows PCs also come with built-in backup utilities.
Use cloud storage. Saving files in the cloud serves two purposes. First, it gives you another backup in case your computer or external hard drive fails—backup redundancy is important. Second, it allows you to access those files from any computer, allowing you to be more flexible in your work. You can even access your files from your phone in a pinch. Google Drive, Microsoft OneDrive, and Dropbox are popular cloud storage solutions.
Keep an off-site backup. Lastly, don't keep all your backups in one place. Having an off-site backup gives you added security in the event something happens to your hardware. Fires, storms, and theft can all result in the loss of local backups and they're typically out of your control. Keeping an extra hard drive at another location keeps you covered in the event something catastrophic happens. There are also online solutions.
Keep Company Secrets Safe
Trade secrets are a hot commodity and protecting them is critical to long-term business success. Following a few simple remote working security tips can go a long way in keeping your business' sensitive data in the right hands.
Use a VPN. A VPN (virtual private network) is a special network that encrypts traffic and disguises its source, keeping your data private. Without a VPN, even if your network is secure, your ISP and possibly others can see your internet traffic. A VPN allows you to work safely from anywhere without worry, even on public Wi-Fi.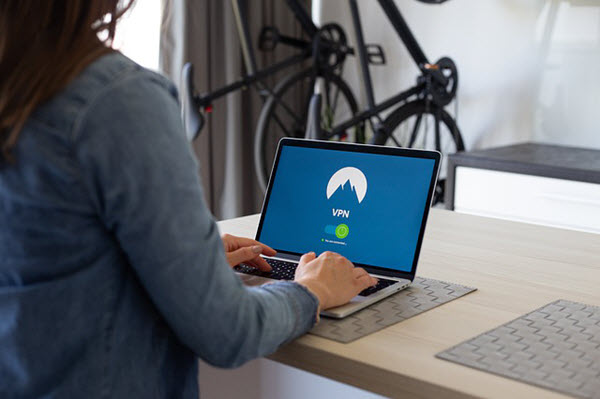 Install a privacy screen on your laptop. If you do a lot of working in public places like cafes or coffee shops, keeping your screen concealed from prying eyes is important. Privacy screens are like screen protectors for your laptop but with a twist. If you're viewing from an angle, they obscure the screen's contents so passersby can't read your sensitive information. Some laptops (especially business models) come with this as a built-in option, meaning no extra filter required. You can even get them for phones and tablets.
Encrypt your data. In the event that your computer or backup drives are stolen, encryption helps ensure that the thieves can't access the critical information stored on them. Windows and Mac computers both come with tools to encrypt both the computer itself and any backup drives you connect to it. Remember to use a strong password!
See Also: How to Set Up a VPN
Technology changes rapidly in today's world and cybercriminals are often ahead of the curve. Working remotely only adds to the complexity of information security. Keeping up with basic remote working security tips can help you keep your assets protected.
The post How to Protect Your Assets When Working Remotely appeared first on Dumb Little Man.