If you're a massive lover of BBQ, then your outdoor or indoor grill never falls short of a juicy pack of sausages. These yummy shreds of delicious meat held together in the purest natural casings are a treat at every outdoor picnic or summer rave. Grilled sausages work as a snack, a party entrée, an appetizer, and even the main course. And their smoky flavor from grilling pairs with tons of various dishes as well.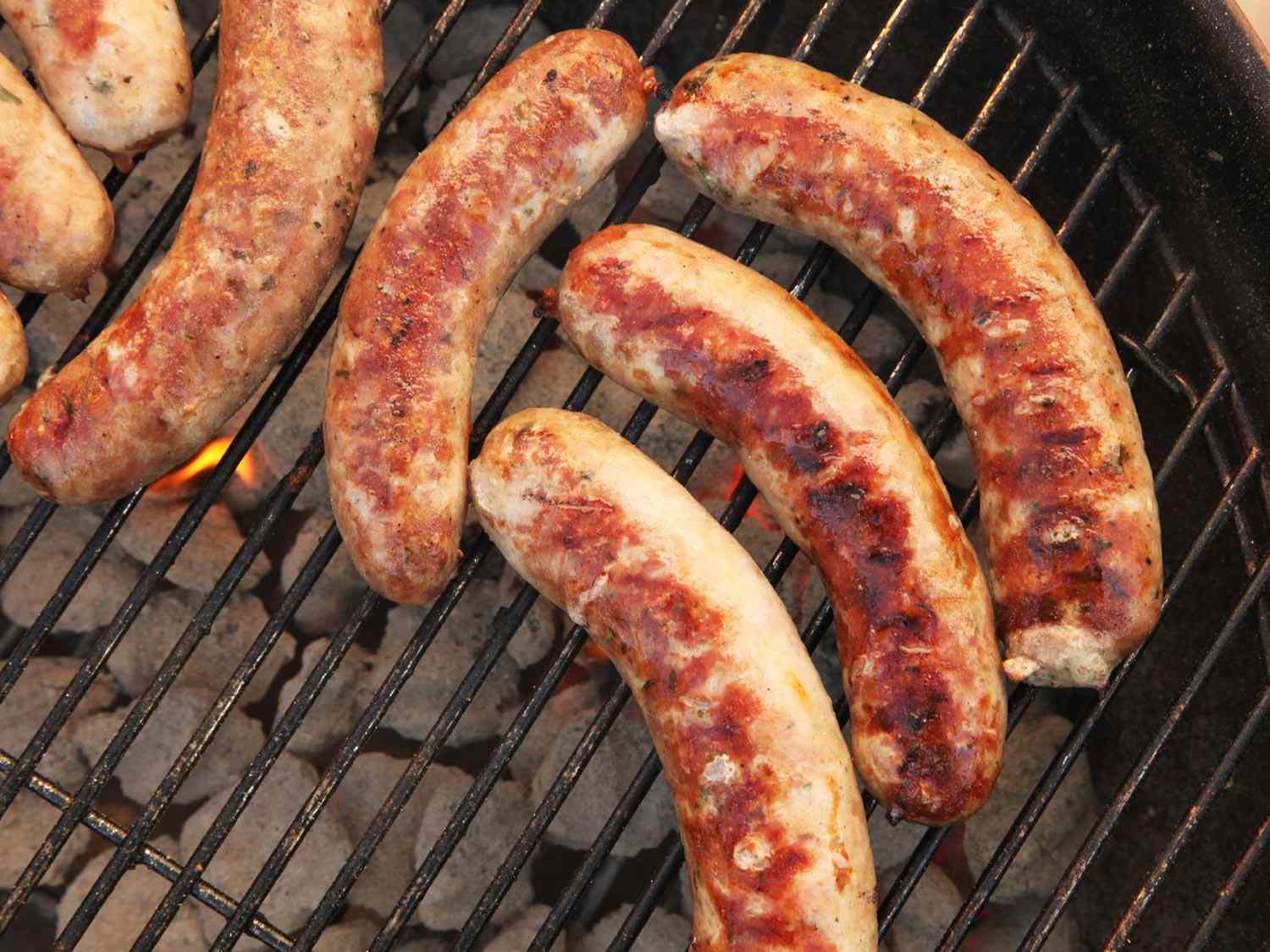 But not everyone is keen on lighting up the grill and tossing a few brats on the rack. And one of the reasons is they aren't sure of precisely how much time sausages need to cook perfectly on a grill. Well, in such situations, you may need more than just the cooking time. Other factors do come in handy, like choosing your sausages and preparing your grill beforehand.
Sausage Nutrition Facts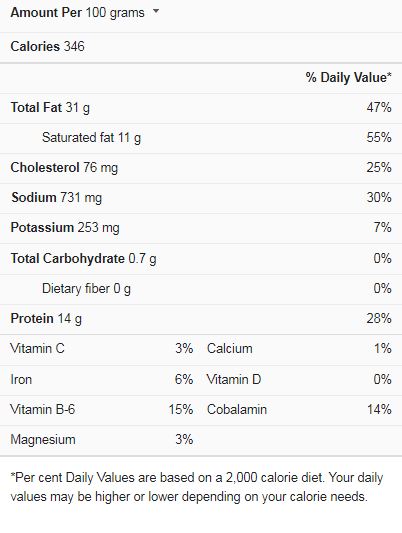 Selecting the Sausage
You may wonder if the grilling method is only specific to certain kinds of sausages, but the reverse is the case. Any sausage can be cooked BBQ style- pork, chorizo, chicken, Italian, even bratwursts. Even if the sausage is pre-cooked, like hot dogs and kielbasa, you can still toss it on the grill for an extra flavor.
Prepare the Grill
The zone grilling method is best to cook sausages, whether on a gas or charcoal grill. This system involves creating two different heat sections on the same grill. One part is let to heat at a high temperature, while the other part is heated up slowly at a low temperature. This way, the sausage is first grilled slowly at the low heat zone and finally transferred to the flaming, high heat section for a charred finish.
Zone grilling can be done on both gas and charcoal grills. To create two heat zones on a gas grill, turn on the burner(s) at one side to the highest heat, and the other to the lowest heat. For a charcoal grill, light up the charcoal in the coal pot, and once it's burned, move most of it to one corner of the grill. This section would serve as the high heat zone, while the other with fewer hot coals would be the low heat zone.
Cooking Time for Grilled Sausages
When using the zone grilling technique, you expect the sausages to be cooked at a total time of around 12 to 15 minutes. The sausages will cook for about 8 to 10 minutes over low heat and finished over high heat at around 4 to 5 minutes. And this cooking time is best achieved at a grill temperature of about 500 to 600°F.
You'll also need to check the internal temperature of the sausages. But note that the doneness depends on the type of sausage you're cooking. While the cooking time and temperature stay the same for all sausages, chicken-based sausages will be ready at an internal temperature of 165°F. Pork sausages, however, need to reach 160°F before you can consider them done. And it's also best to move the sausages from the high heat zone to the low heat zone once the temperature is about 20°F, close to the final internal temperature.
Once ready, you can serve your grilled sausage however you wish. You can lay it in a toasted bun and finish with mustard, ketchup, sauerkraut, or any of your favorite toppings. You can also pair it with coleslaw, grilled vegetables, Panzanella, or any salad you prefer.
To get a full grasp of the cooking time needed for grilling sausages, you can check out this recipe below;
Print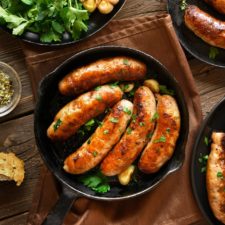 Grilled Sausages (2 servings)
---
1

pound fresh sausages, raw
---
Instructions
Preheat your grill to make a two-zone cooking surface; one side for direct, high-heat cooking, and the other for indirect, low-heat cooking. Gas grills should preheat for 15 minutes, while charcoal grills need about 30 minutes.
Arrange the sausages very closely over the low-heat zone, and cover the lid. Leave them to roast for 5 minutes, flip the sausages, and grill for an extra 5 minutes.
Check to see if the internal temperature has reached 150°F. If it has, transfers the sausages to the high-heat zone and char both sides for 2 minutes each. Once the internal temperature reaches 160°F, take the sausages down and leave them to cool for a few minutes. Then, serve the grilled sausages however you wish.
Also, analyze this video recipe on how long to cook sausages on the grill properly.
The post How Long to Cook Sausage on the Grill appeared first on BlogChef.