These Easter side dishes are the perfect thing to round out your holiday feast! Choose from delicious vegetables, potatoes, salads, breads, and more to make the best sides for Easter dinner.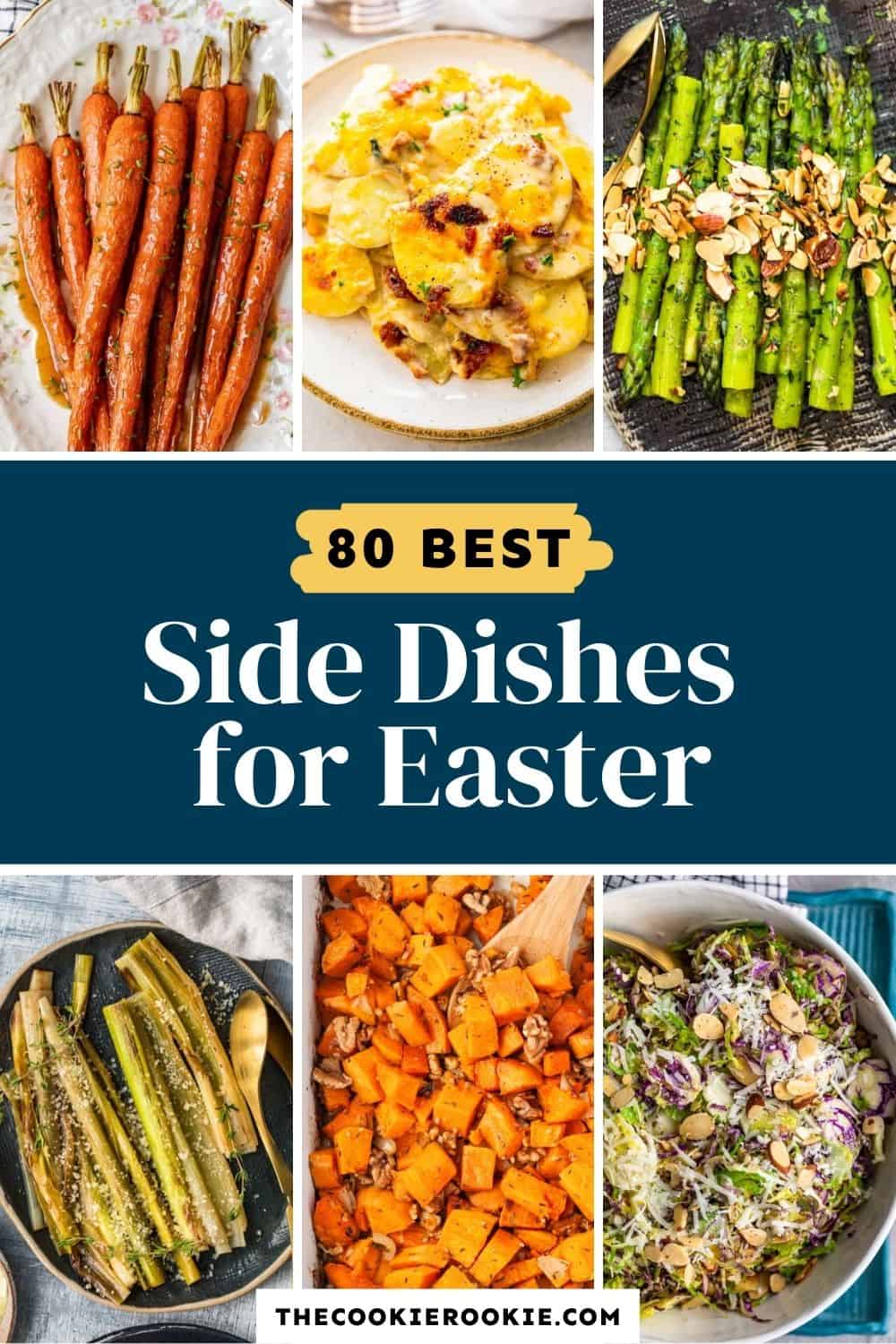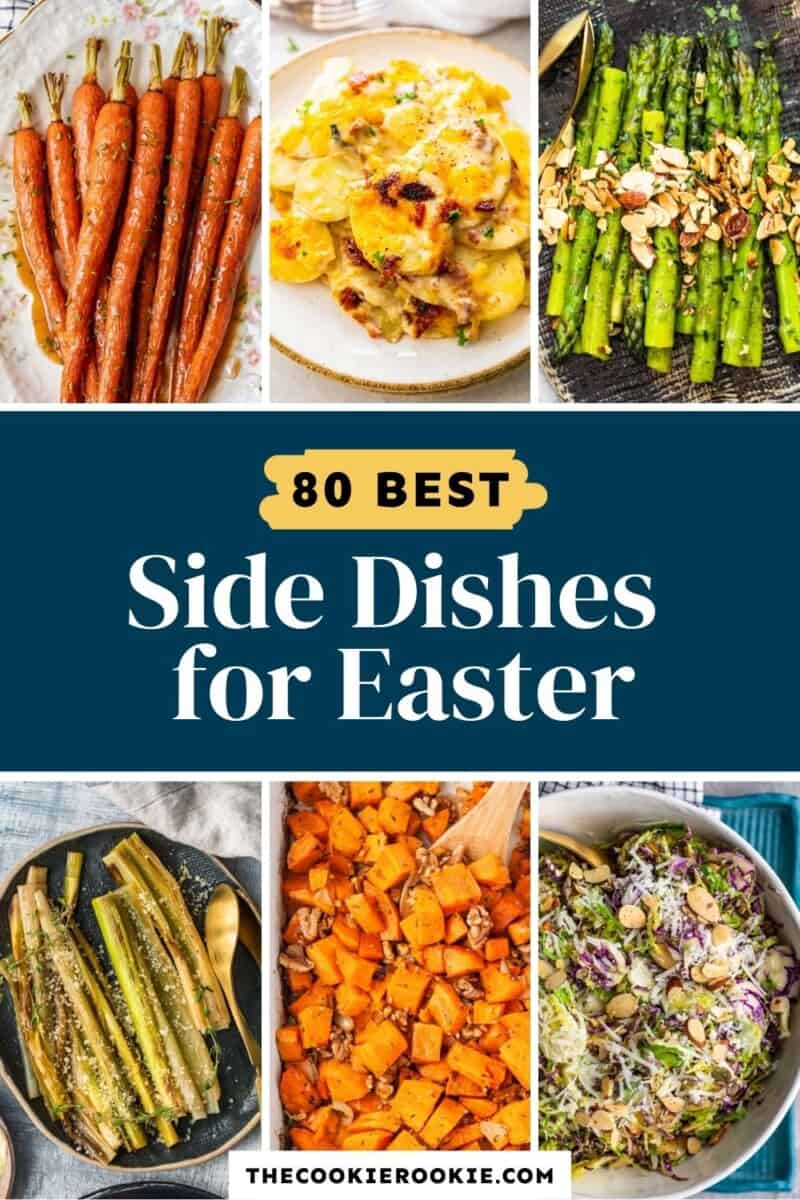 Easter Side Dishes
Just like any holiday meal, my favorite part of Easter dinner is the sides! I love filling up my plate with all of the vegetables, salads, casseroles, potatoes, and other side dishes (especially if they're covered in cheese).
These easy Easter side dishes pair perfectly with ham, lamb, or any pork or beef dish you might be serving for dinner. There are healthy recipes, cheesy recipes, and plenty of dishes you can make ahead of time as well.
Combine any of these ideas to make the best sides for Easter, whether you're cooking for just a few people or for a whole crowd.
What should I serve for Easter dinner?
Before we get to all of the delicious side dishes, you're probably looking for a main course. Whether you serve a traditional Easter ham, lamb, pork, or beef, there are plenty of options for your Easter dinner. Here are some favorites.
What are the best Easter sides?
There are so many delicious side dish recipes that are just perfect for Easter dinner. Regardless of which main dish you choose, the sides are a must. I like to have a mix of vegetables, potatoes, breads, and salad to round out the meal. Choose one of each, or make more if you need to feed a crowd!
80+ Easter Side Dishes
Any of these Easter side dishes will work perfectly on the table this holiday. Whether you prefer the traditional sides or something new, there's a recipe (or two or three…) here you'll love.
Fill out the rest of your Easter dinner with these easy side dishes. They're all so easy and delicious, they'll surely make all your guests happy. Enjoy your holiday!
The post 80+ Best Easter Side Dishes appeared first on The Cookie Rookie®.