What is summer without flowers? Boring!
Flowers give meaning to beauty, and they brighten up any dreary space. Right now, hanging planters or flowers are in vogue and can bring the summer look from the outdoors into your home. Hanging flowers is a genius way to use the vertical space in any room.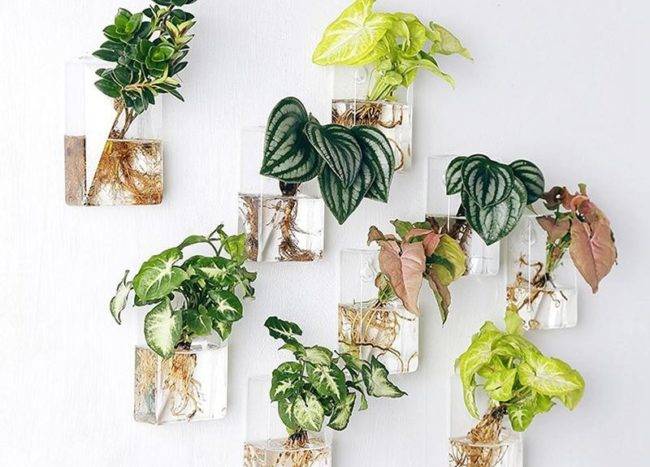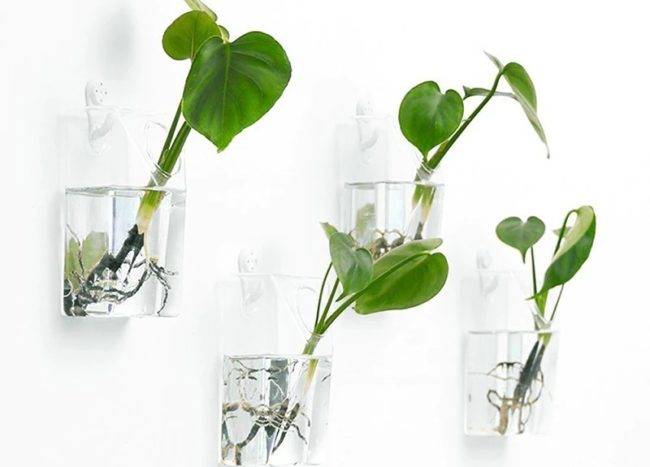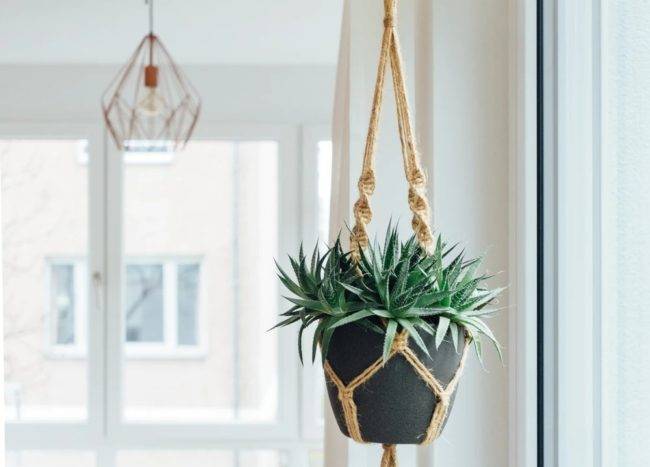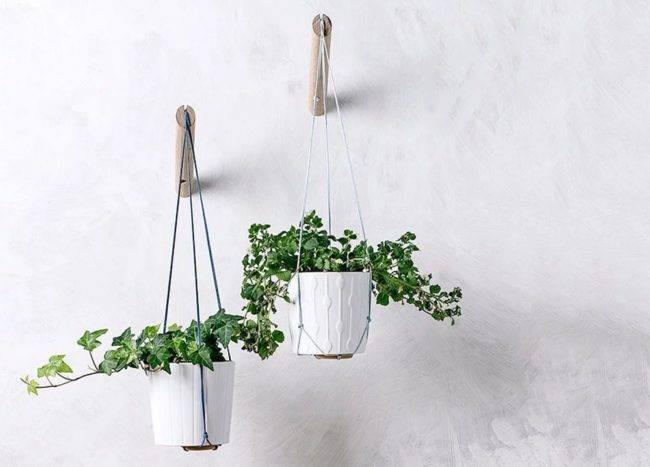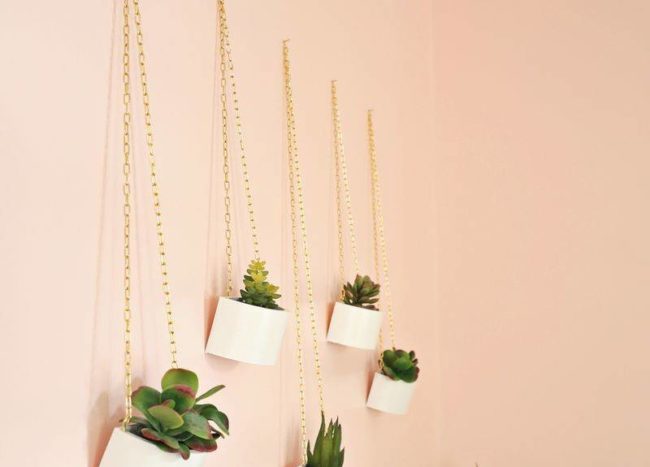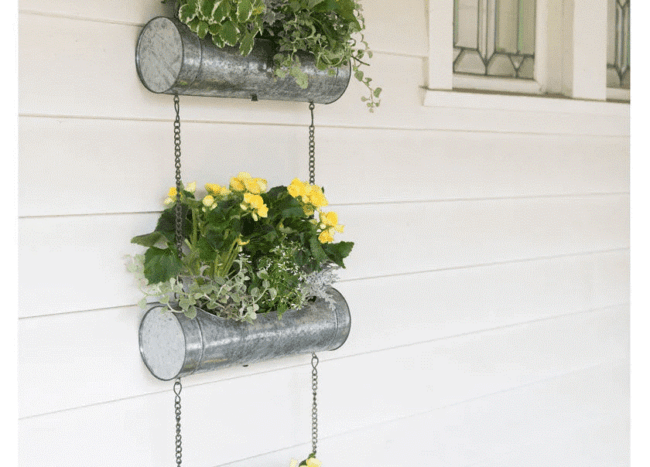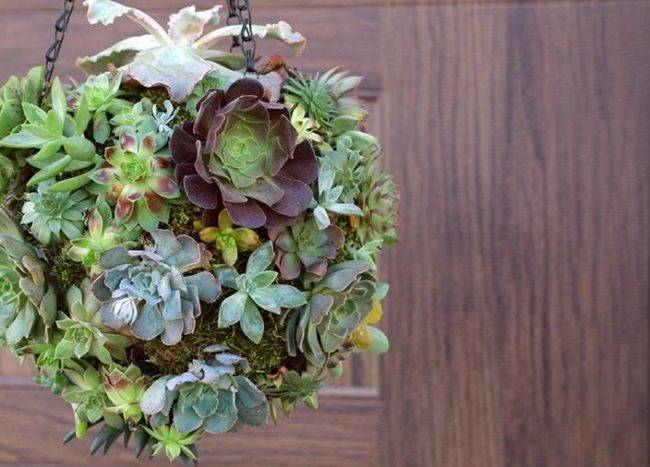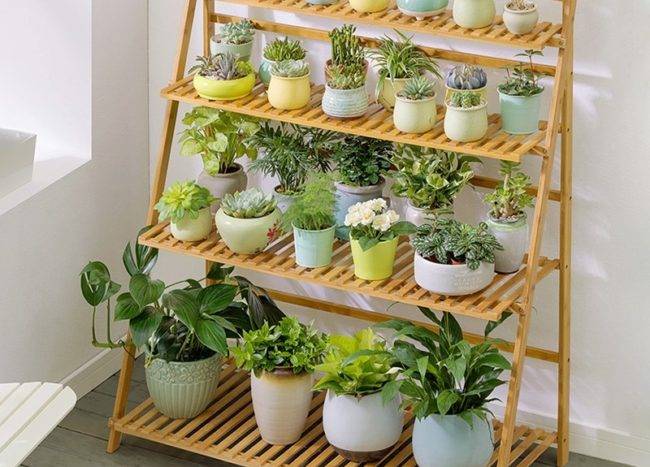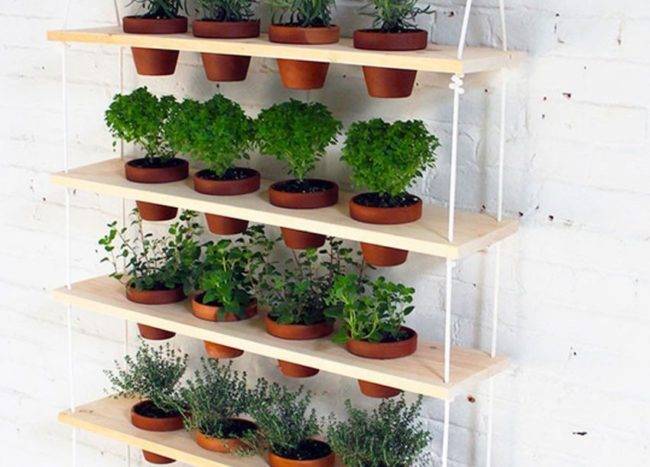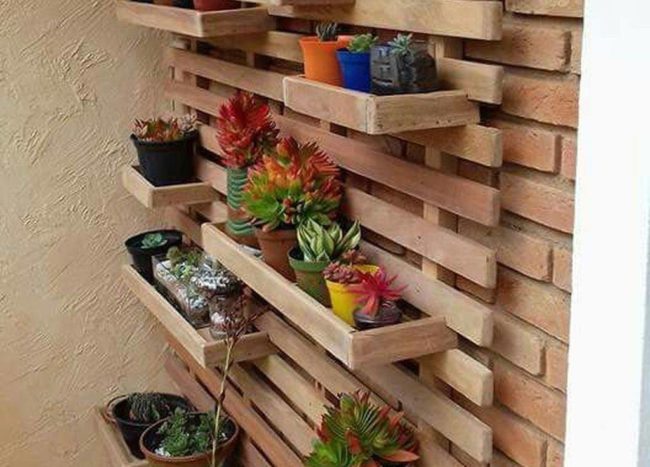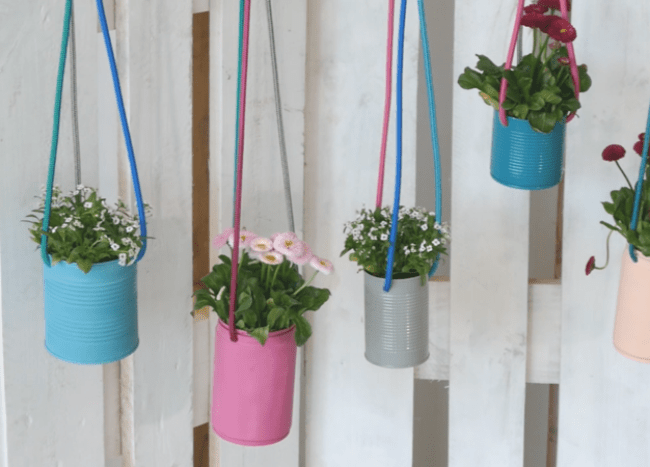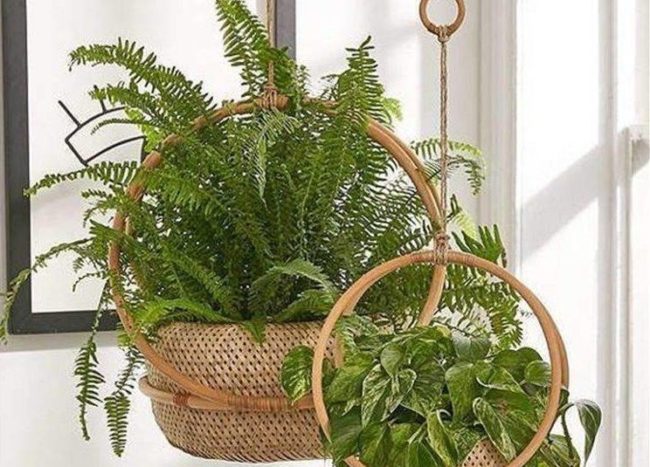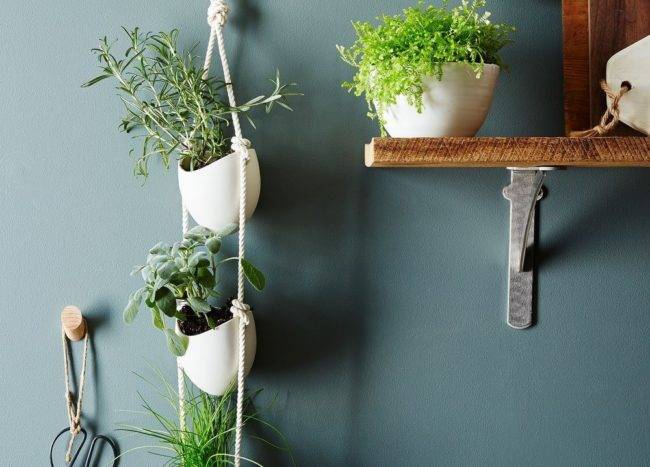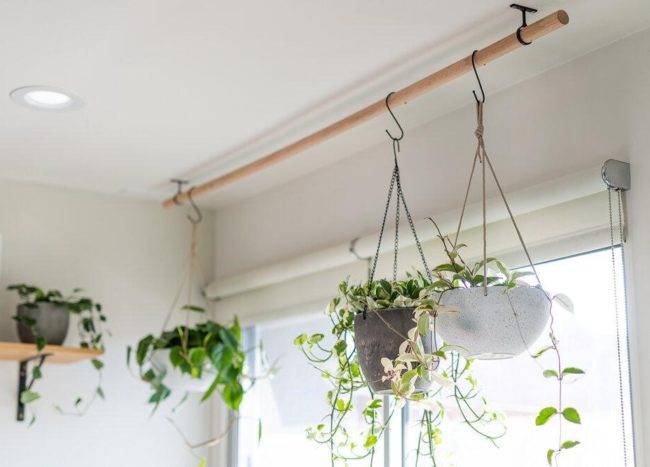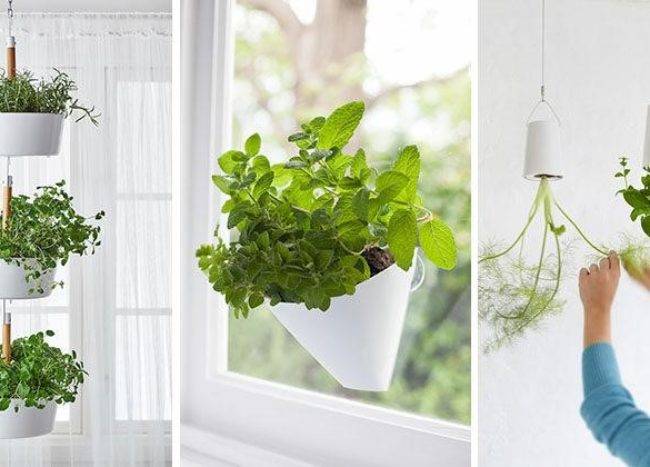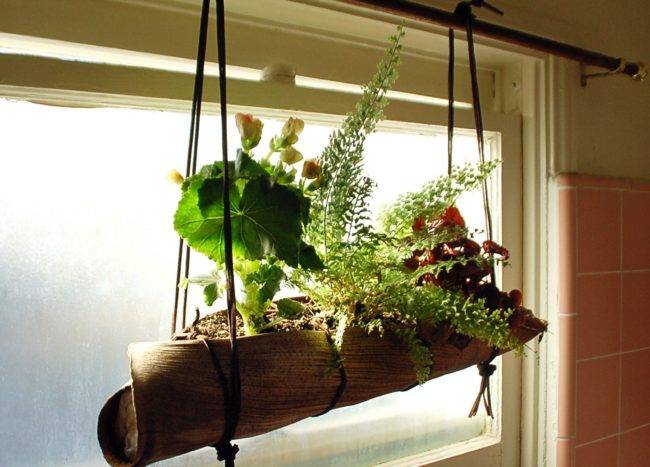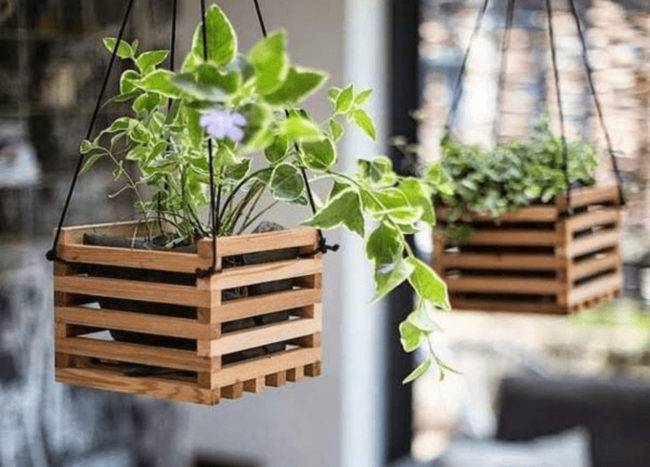 Improve the aesthetics of your windows, walls, and ceilings by artistically hanging bits of greenery. Hanging plants draw the eye upwards and add more natural beauty to your home without wasting any floor space. Dried flowers and trailing plants make the best hanging plants.
Here are 13 hanging planter ideas to make your indoor decor get some breath of fresh greenery—plus you can make any of these ideas work in an outdoor space too!
1. Statement Wall With Hanging Glass Planters
Get creative with the location of your hanging greenery by decorating a wall with glass planters. You can implement this wall on your patio, behind your sofa, or along your entry walkway. Plants love to play in the sun so ensure the wall will be receiving some direct sunlight.
Use metal holders or nails like Ivoladore does here to secure your planters to the wall to ensure an easy switch when you want to redecorate or merely water your plants.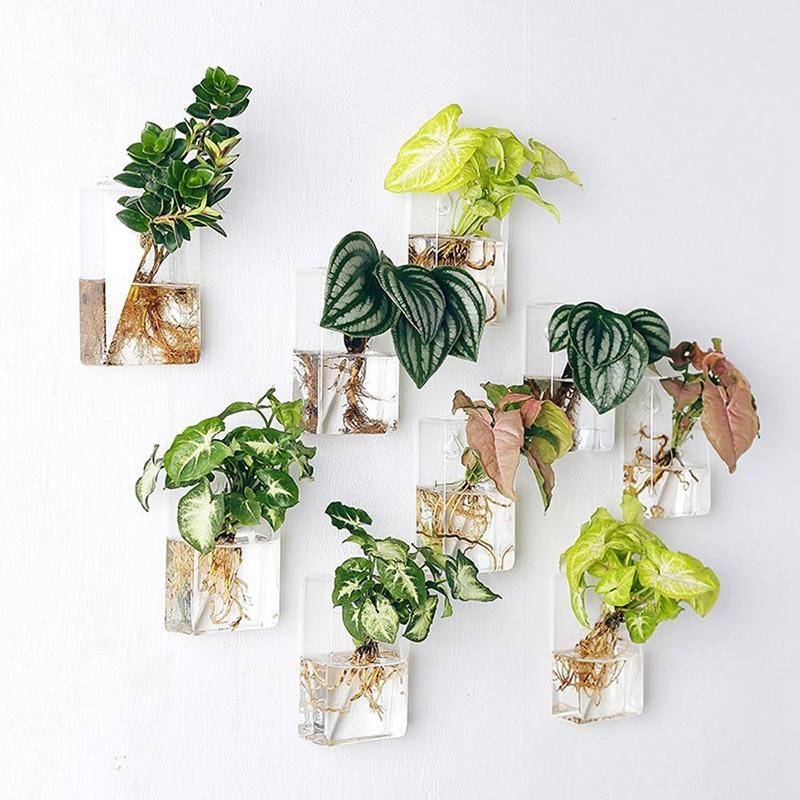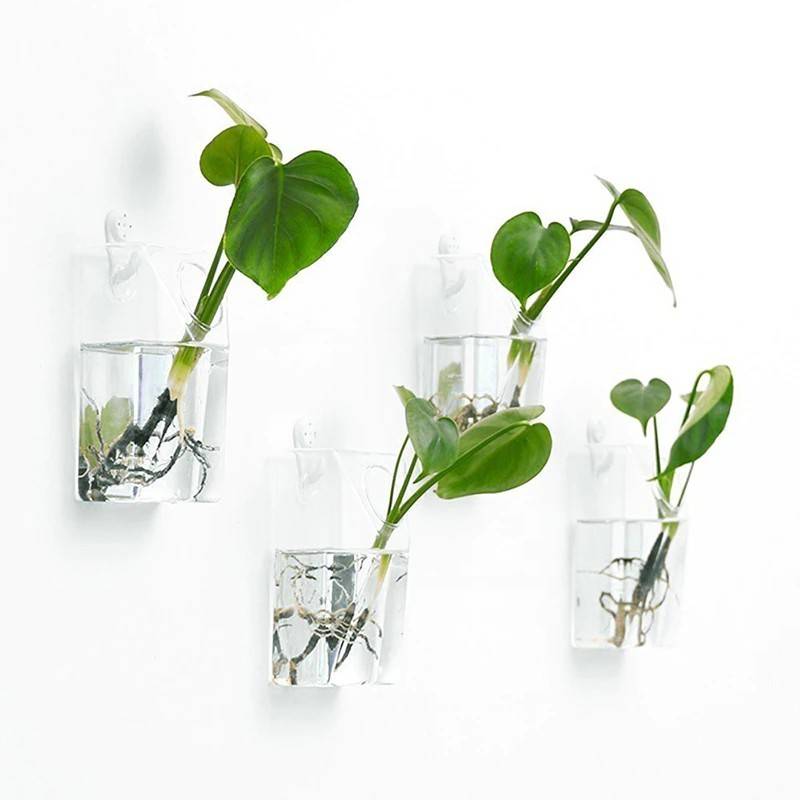 2. Macramé Hanging Planters
Macramé hanging planters never go out of trend. Every year, people find new ways to create macramé knots for hanging their flowers, and for a good reason. These planters are made from unusual knots with strings used to carry the plant pot. They give your indoor decor a cool, effortless boho look you can rock this summer.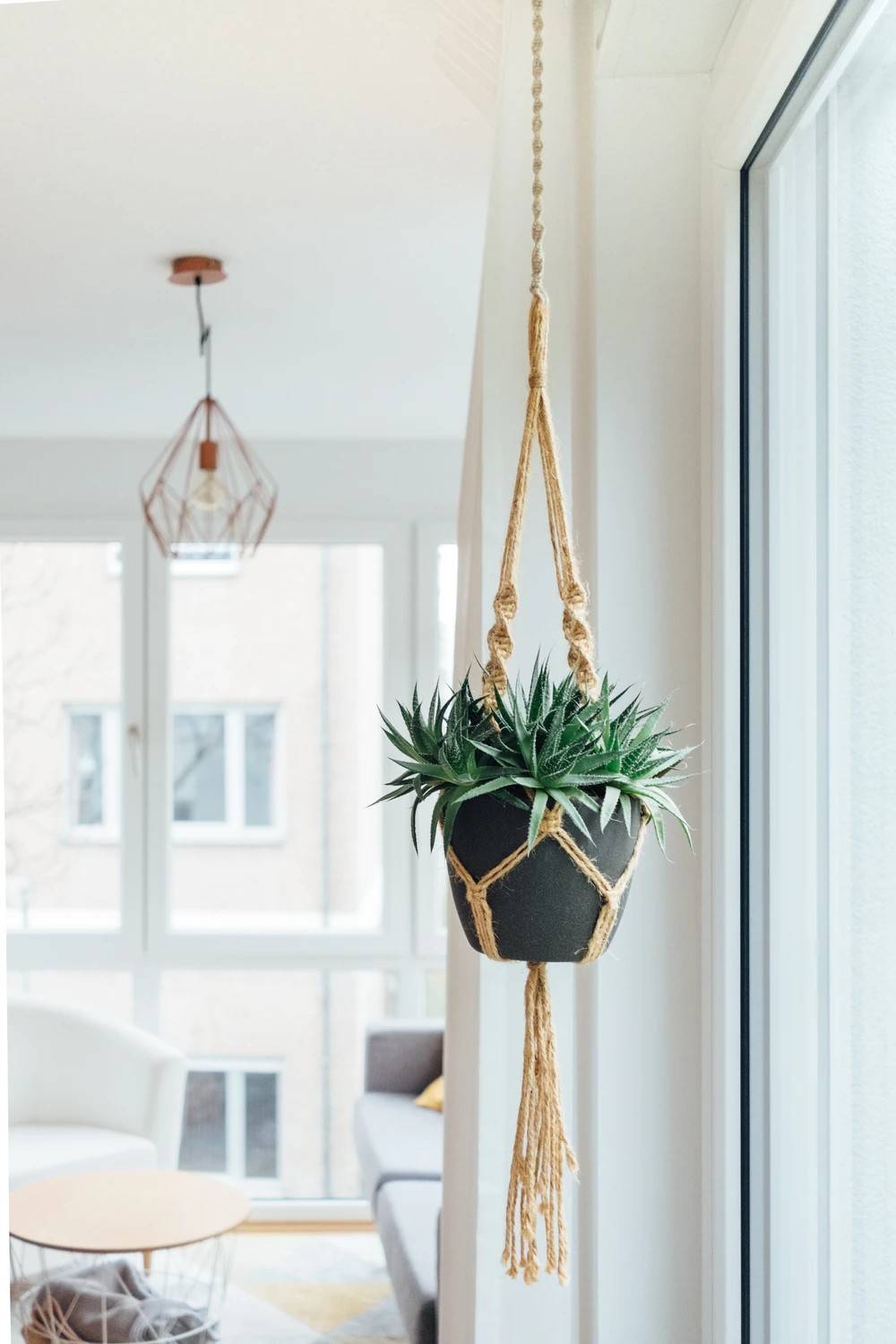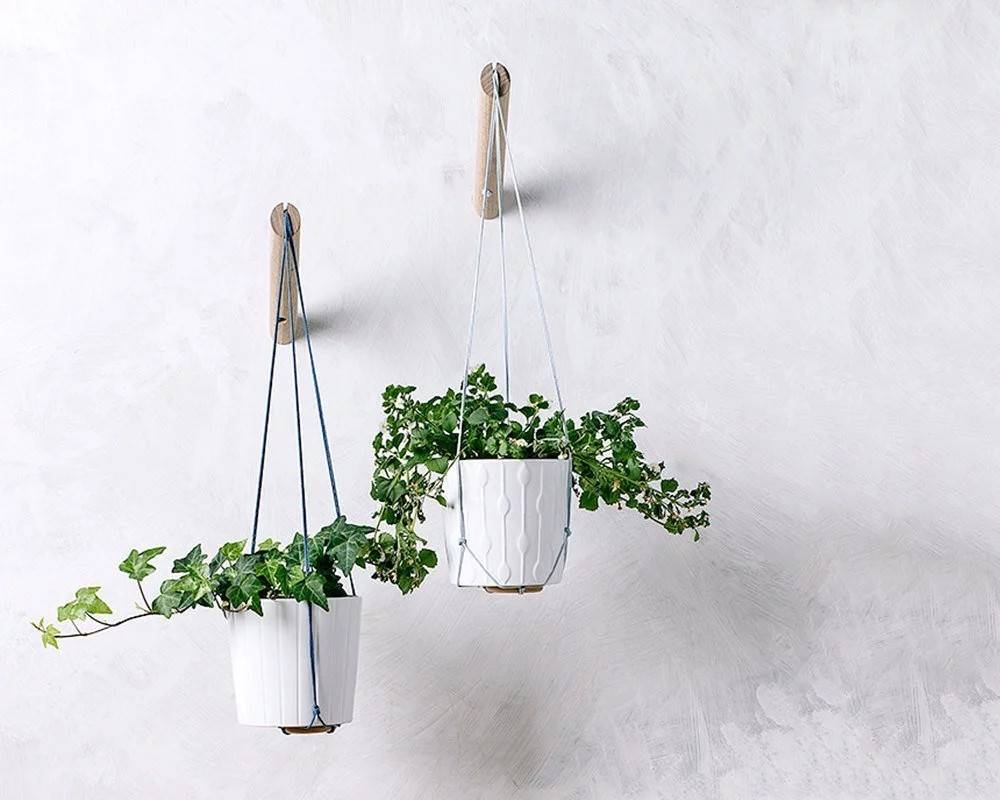 3. Metal Bowl Hanging Planters
Repurpose metal bowls for hanging your plants. You can buy metallic bowls or containers designed for hanging planters, or you can do it yourself to create a beautiful in-house decor.
4. Wooden Hanging Planters
For a more rustic feel, a wooden hanging planter can go a long way.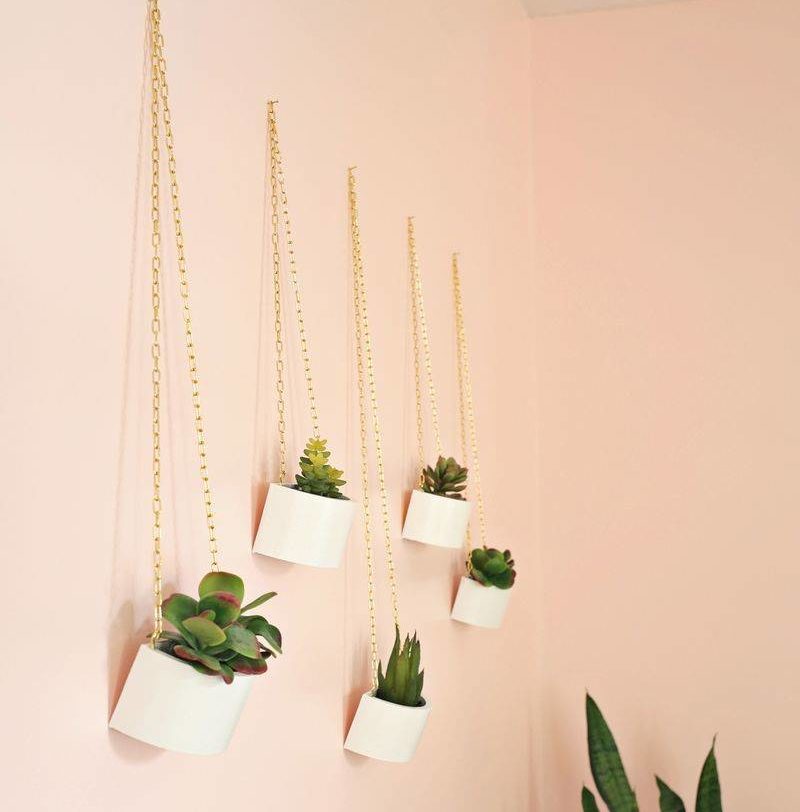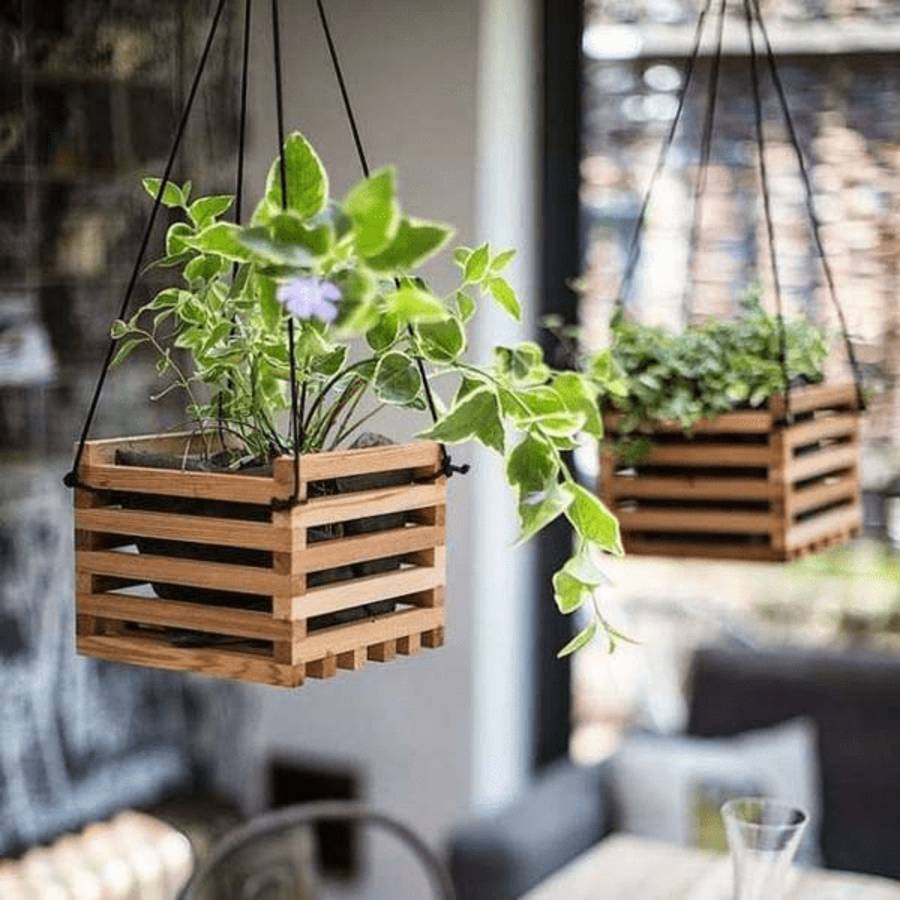 5. Cylinder Hanging Planter
Create a unique hanging plant with this cylinder planter. You can opt for a rustic look with a classic aluminum or patina look, or go for something more unexpected like the burlap-wrapped cylinder planter.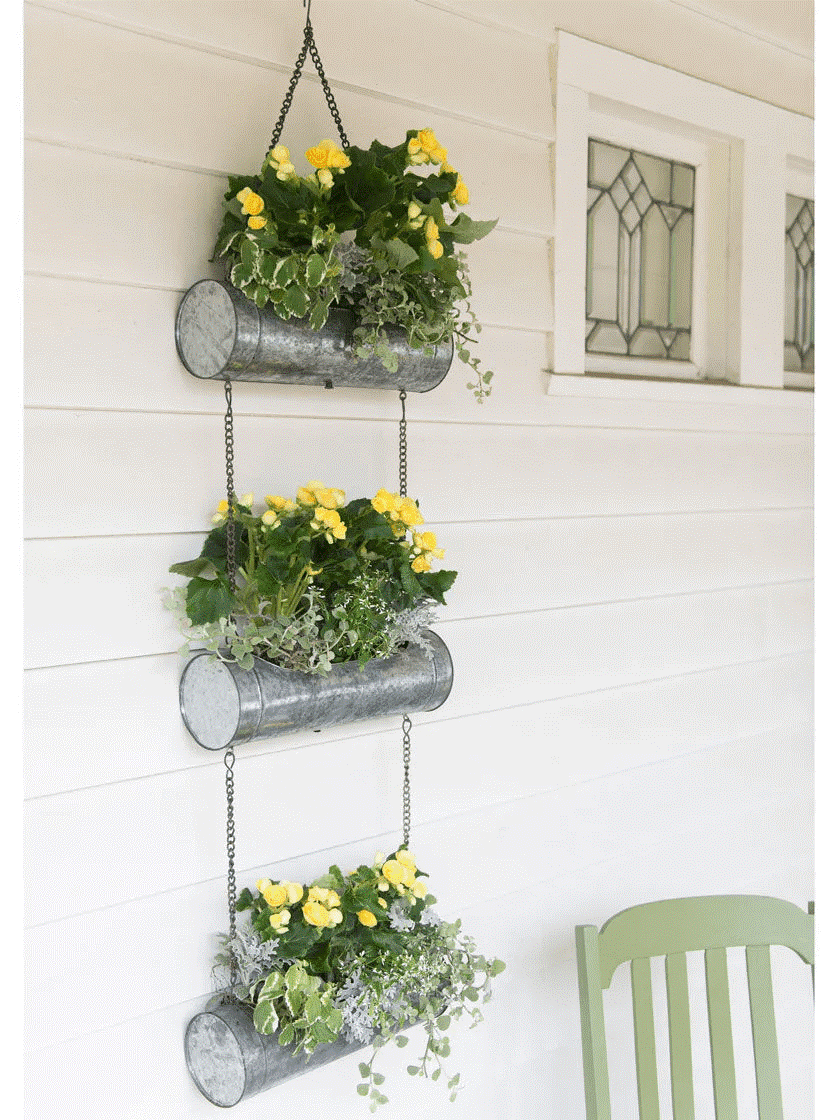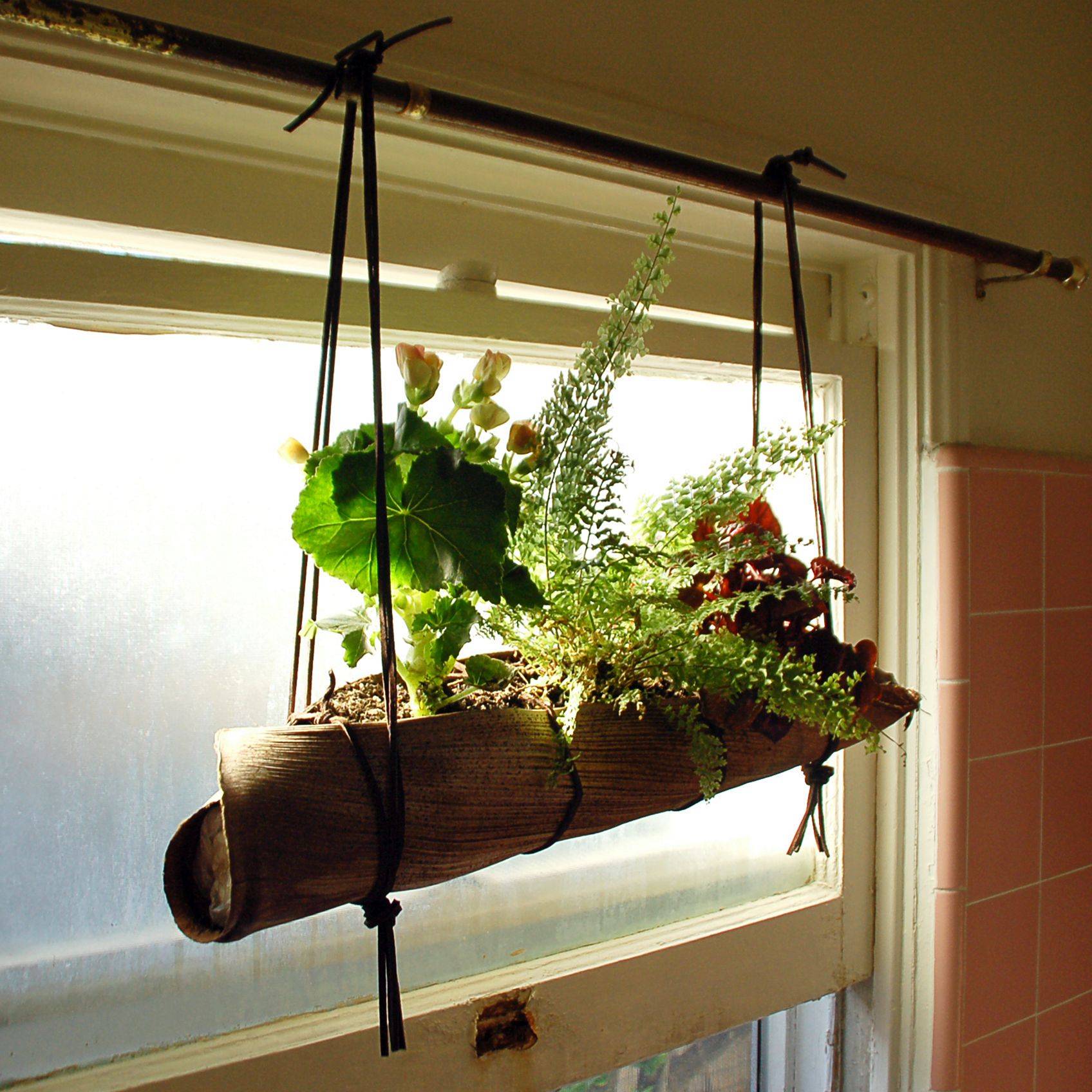 6. Hanging Succulent Orb
Use this unique modern orb to grace your ceiling. You can make it any way you like, as shown here.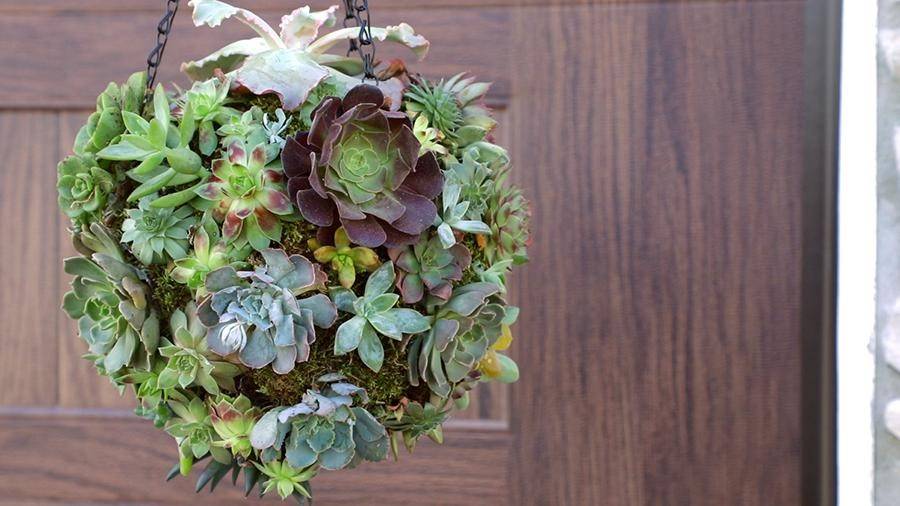 7. Hanging Plant Shelf
You can use wooden slats against the wall or hanging from a rope as a flower planter. You could also use a rack to keep your precious plant pots on display and all in one place, without taking up too much floor space.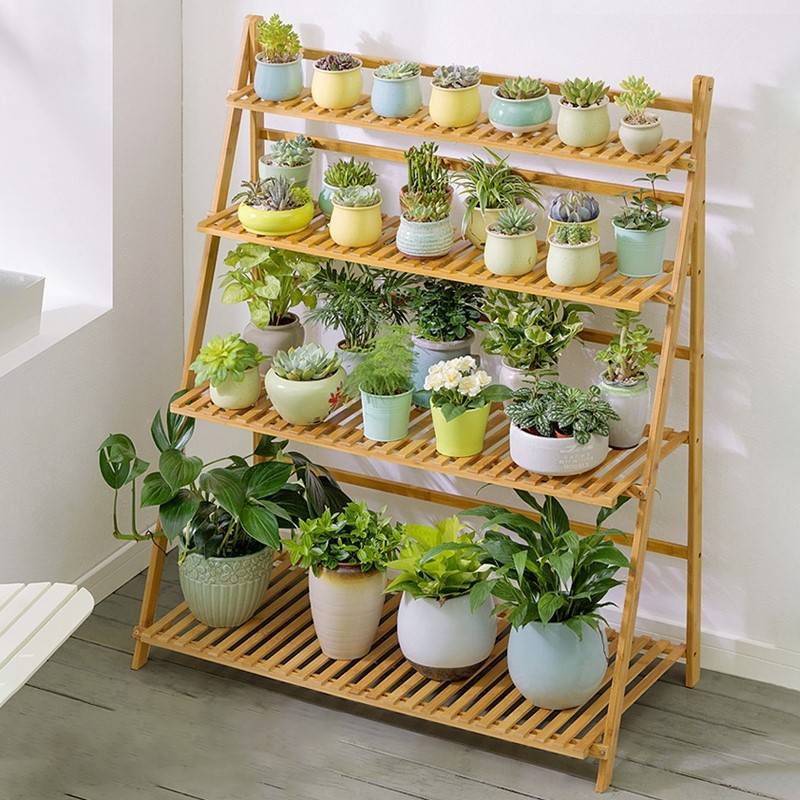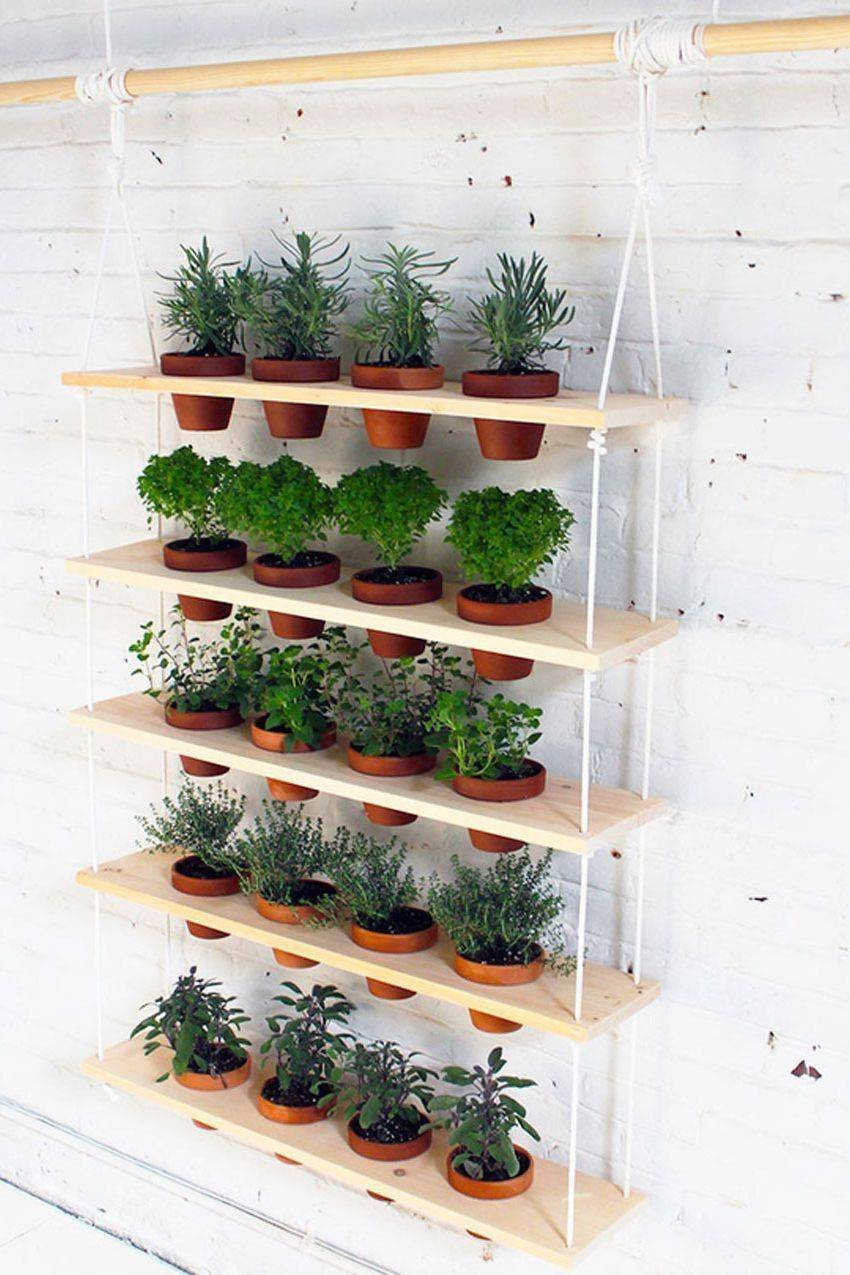 8. Hanging Wooden Vertical Garden
Arrange your best plants in this vertical garden. You never have to worry about running out of space for all your plants either with this style of vertical garden.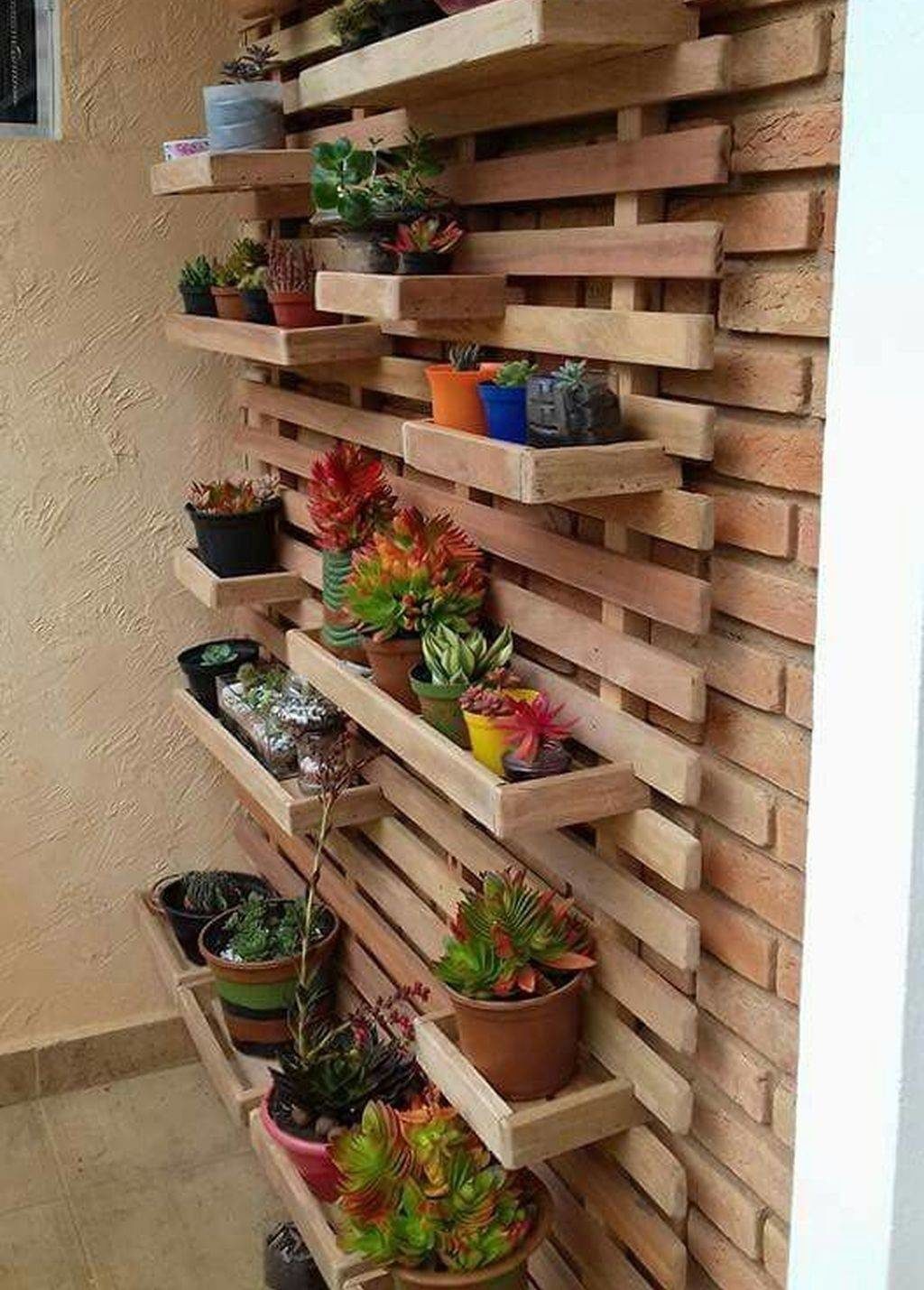 9. Paint Can Hanging Planters
You will never again throw empty paint cans away when you realize that they make such beautiful hanging planters!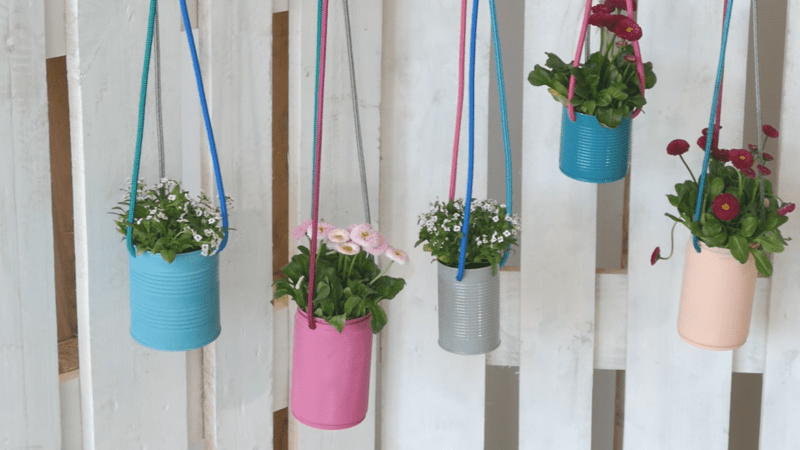 10. Hanging Plant Wicker Baskets
Basket planters will remain an all-time favorite for those who love the quaint decor.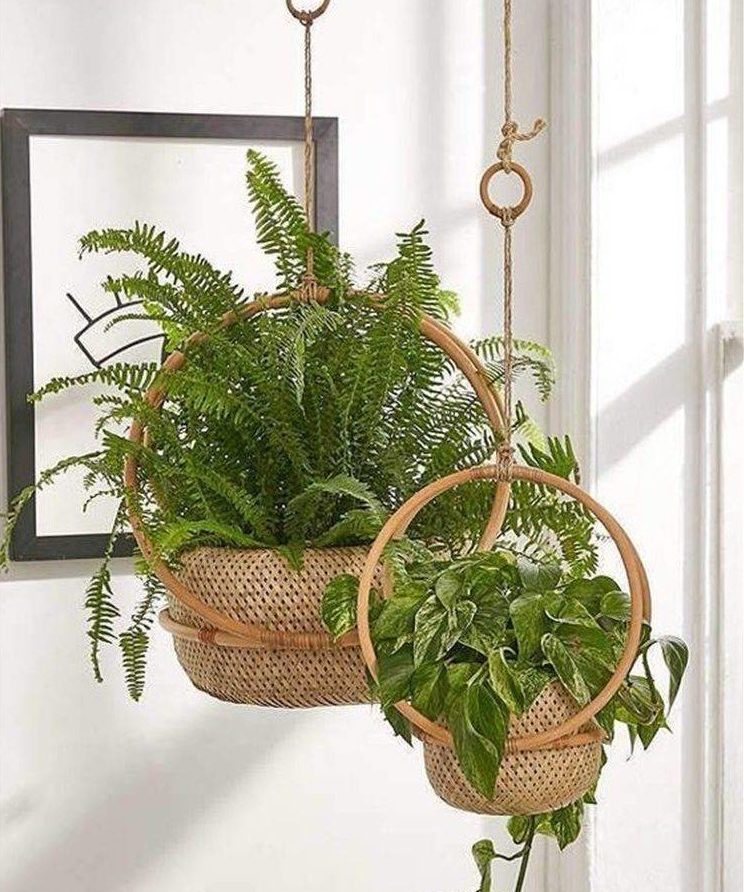 11. Three-tiered Hanging Planter
You can use any material to make this hanging planter as long as it forms three tiers. You can mix and match the planters as well as the material you connect them with or replicate this one.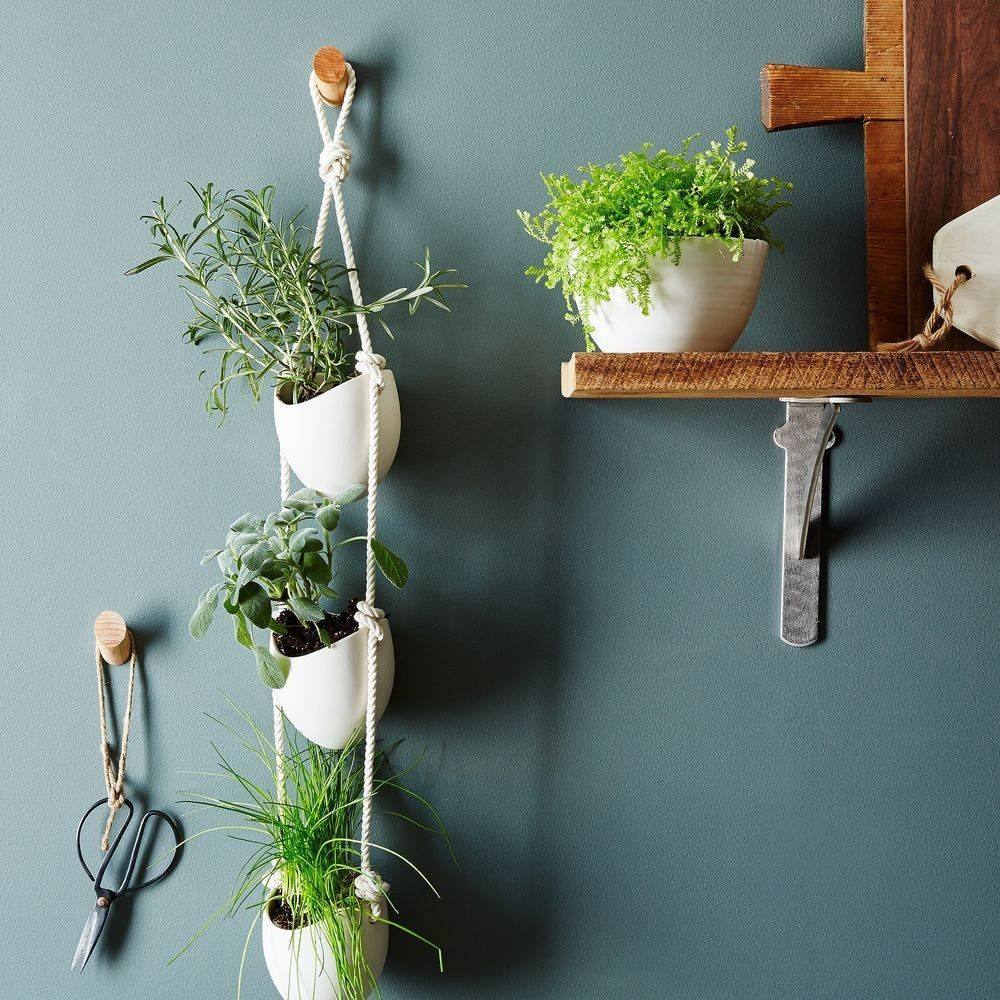 12. Window Rods Hanging Planters
Let your plants get all the air and sunlight they need by placing them against the widow using hanging rods.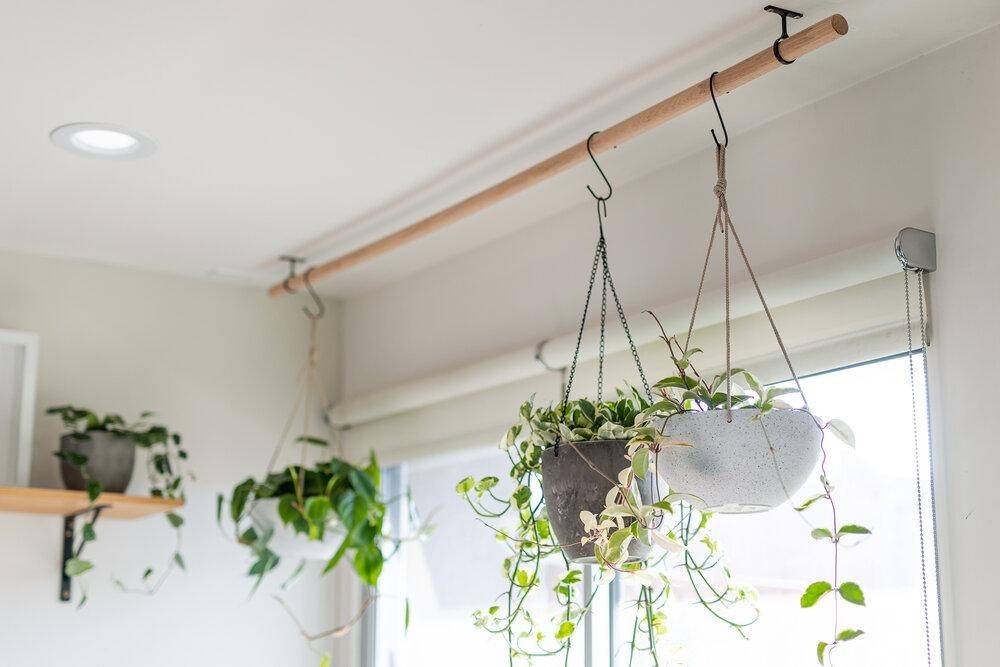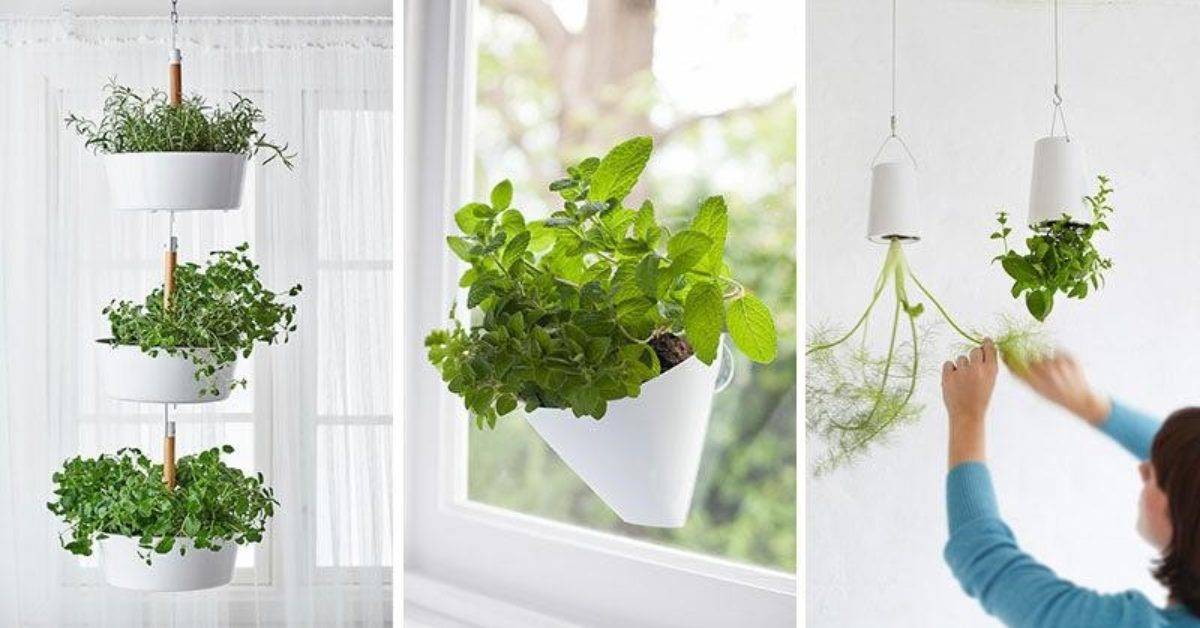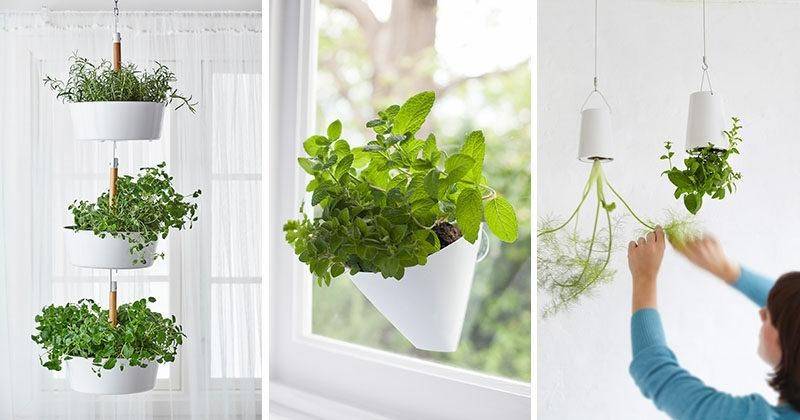 You're reading 13 Hanging Planter Ideas To Bring Beauty To Any Space, originally posted on Decoist. If you enjoyed this post, be sure to follow Decoist on Twitter, Facebook and Pinterest.